Rental housing has always been an integral part of urban housing response across the world. In India, about 31% of the urban population resides in Rental housing, despite this the policy and legal framework for rental housing is underdeveloped, as all Government interventions were traditionally more focussed towards homeownership rather than rental housing.
"The government's vision of development of a vibrant rental housing market in India, especially catering to poor sections of society, needs combined efforts by various stakeholders including Central & State Government, Private Sector and Local Communities."
Large scale migration during COVID -19 crisis brought into sharp focus the dire living condition of millions of migrant labour and their lack of decent housing. Recognising this, Government of India launched the Affordable Rental Housing Complexes (ARHCs) scheme aiming to provide access to affordable rental housing to urban migrants/poor. This initiative is much needed first step towards the development of vibrant rental housing sector in India.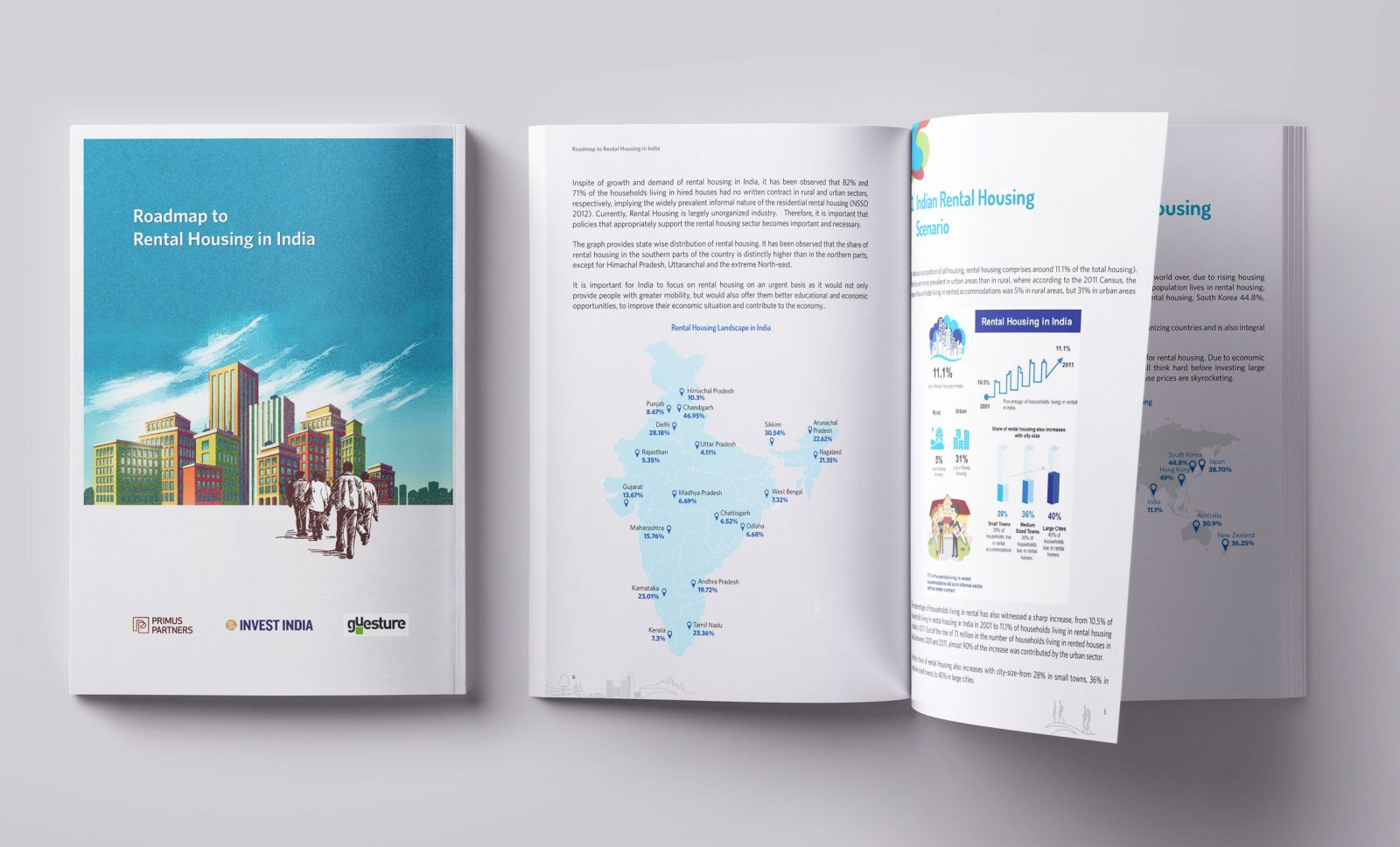 It is important to establish an encouraging policy & regulatory environment conducive for investments in rental housing by private players. Policy interventions in land acquisition, approval processes and taxation are much needed to expedite the development of rental housing, which will act as a catalyst by creating a multiplier effect on job creation.
Facilitating faster implementation of projects, private sector investments and community partnerships in rental housing will play an important role in bridging market imperfections. Granting rental housing 'Infrastructure status', demarcating spaces for rental housing during city planning, facilitating low-cost funding for rental housing will help attract greater private participation in the sector.
In this context, I am pleased to present the Guesture – Primus Partners Roadmap to establish rental housing sector in India, ensuring sustainable development and a better quality of life for all Indian citizens.
Sriram Chitturi
Founder, Guesture Coliving
& Founding President of Rental Housing Association of India